This blog contains sponsored content and the following post may contain affiliate links. Samples are sometimes accepted in order to provide valuable content for readers. As an Amazon Associate I earn from qualifying purchases. Read my full disclosure policy
here
.
It's the first day of March and I am consumed with cleaning and organizing. Maybe "spring fever" is hitting me. In any case, here is a tried and true favorite.
_________________________________________________________________________________
This weekend I was absolutely consumed with cleaning and organizing.  This led me straight to my closet.  Frustrated, I looked at my scarves and bangles and wondered how they could still look so disorganized amidst my many attempts at organization.
So I went into my kitchen cabinets and presto, I used some empty flower vases to transform my disheveled accessories, instantly.
My summer scarves have found a new home
I love finding dual purposes for everyday items.  Here are some other examples in this post.
Bangle Redo
If you are looking for something more fancy, check out this scarf organizer from the Container Store.
They also have great storage solutions to organize bracelets and bangles.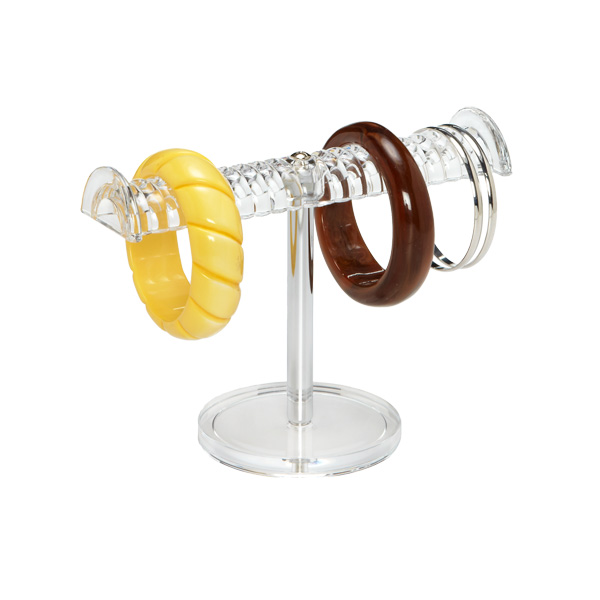 What are some ways that you use reuse everyday items in your home?
I published this post earlier last year but, all the elements still ring true. Sometimes, the things you need to organize your home are already there. So, look around! You never know what you may find.
Feel free to explore the above affiliate links.